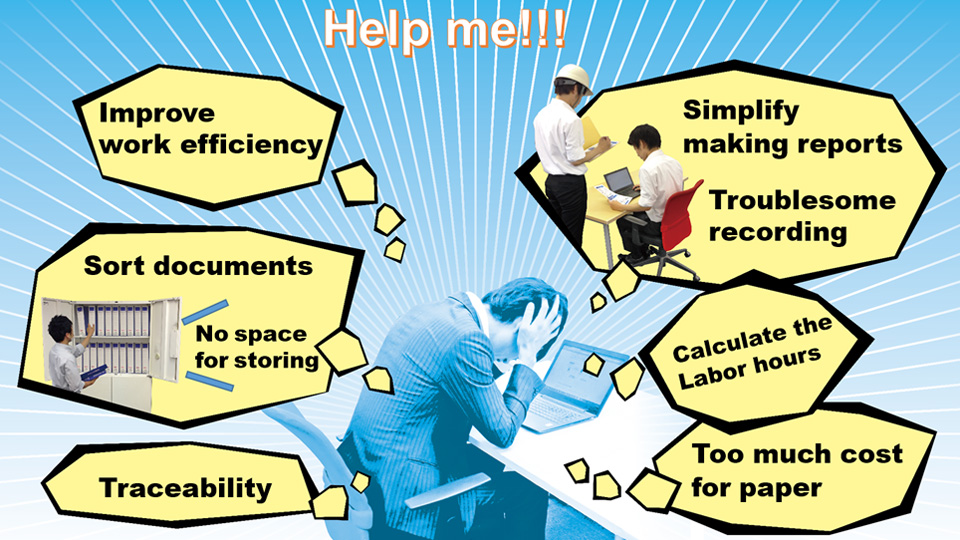 XC-Gate.ENT is a browser-based system that converts an Microsoft Excel file into a format viewable in a web browser.
It also allows addition of various functionalities such as a drop-down list and text entry field.
XC-Gate.ENT will benefit you greatly, bringing a higher efficiency and a paperless environment.
XC-Gate is digitalized documents tool
Input and record the data into a tablet device directly instead of papers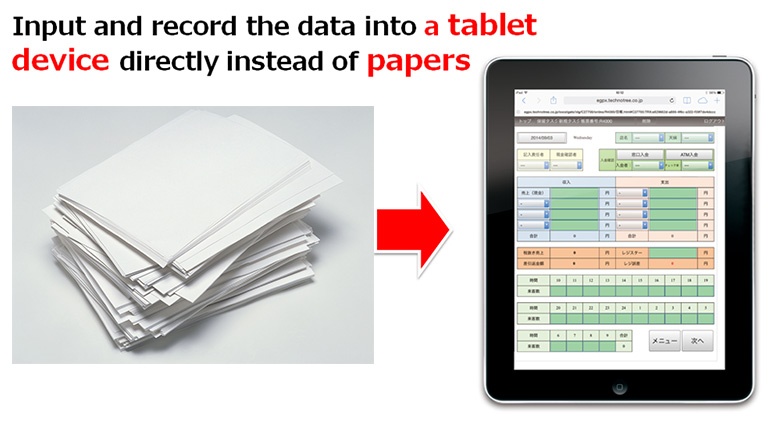 Conceptual image of XC-Gate system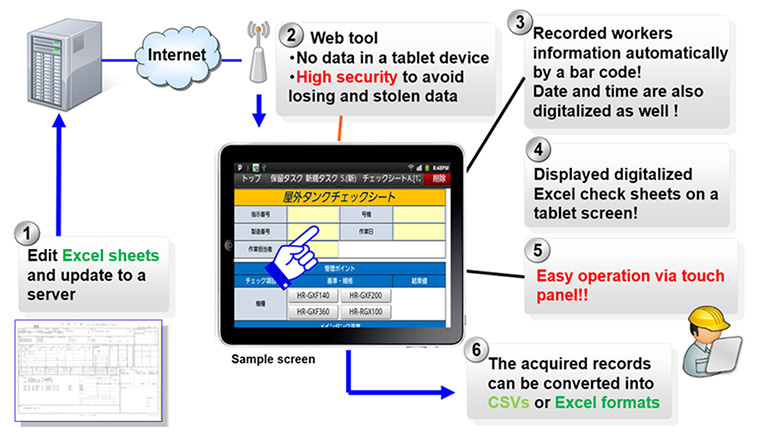 How to make a check sheet for XC-Gate.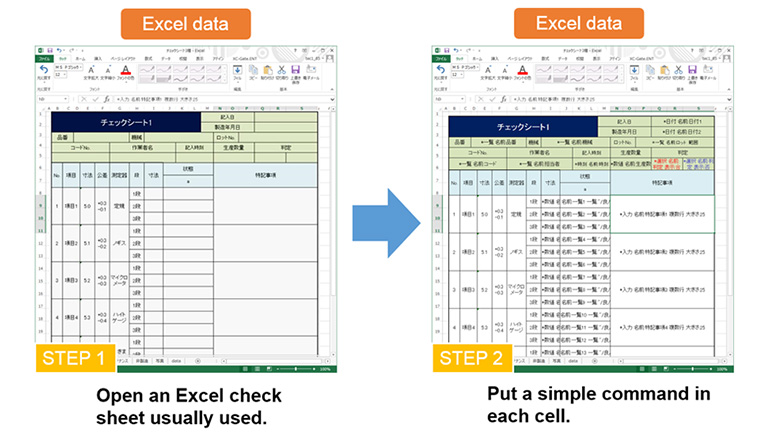 What is command on XC-Gate.?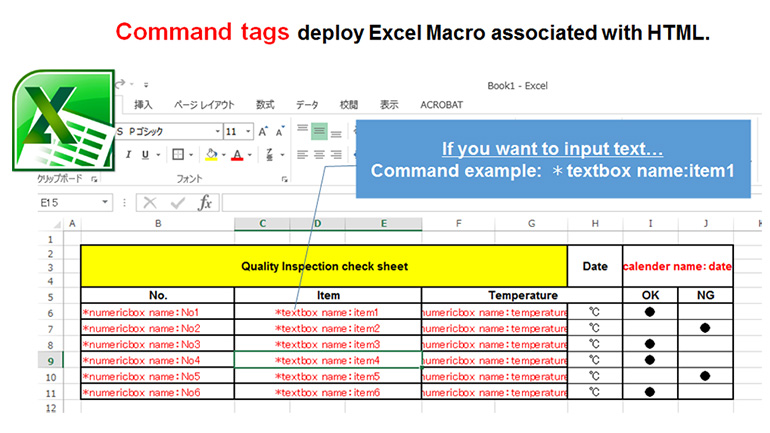 Display Example of XC-Gate.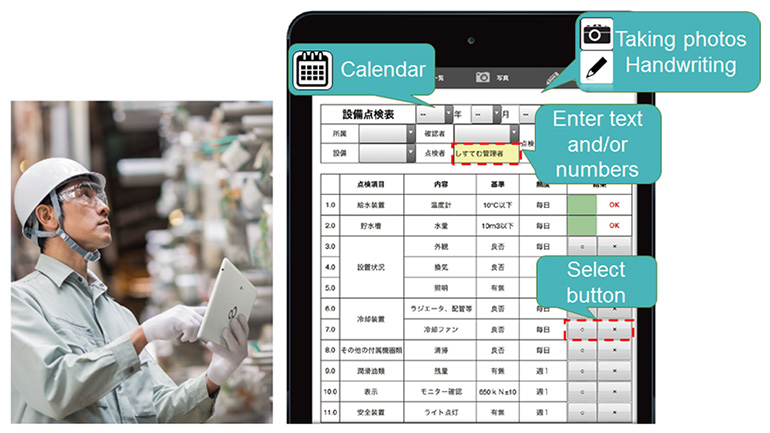 Work Flow of XC-Gate. + Tablet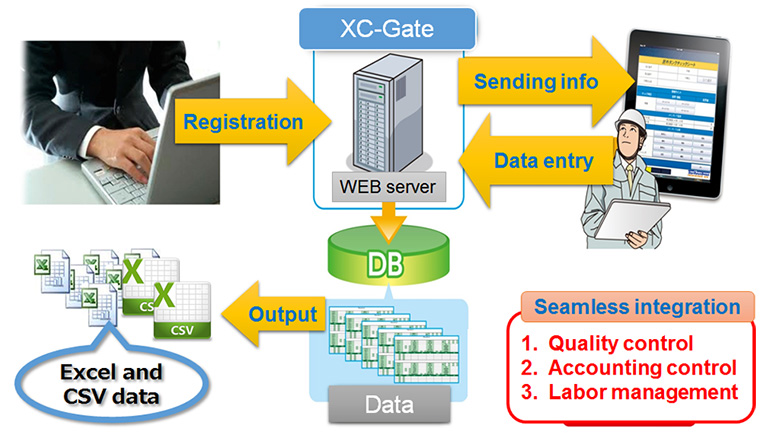 Business usage cases
Used by the customers in various industry sectors
 * Manufacturing:Equipment inspection, Quality check
 * Maintenance:Inspection
 * Construction:Inspection before move-in
 * Franchise:Cleaning check
 * School:Business management
XC-Gate is suitable for any kind of paperwork!
Improved productivity to cut waste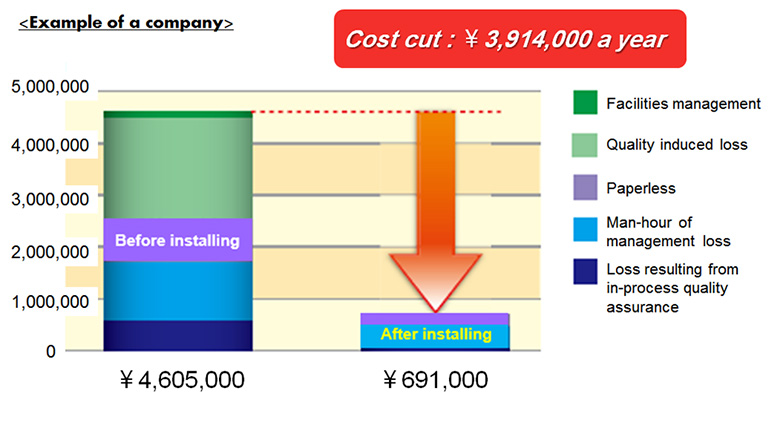 Case
Case1 : Mitsubishi heavy Industries Air-Conditioning & Refrigeration Division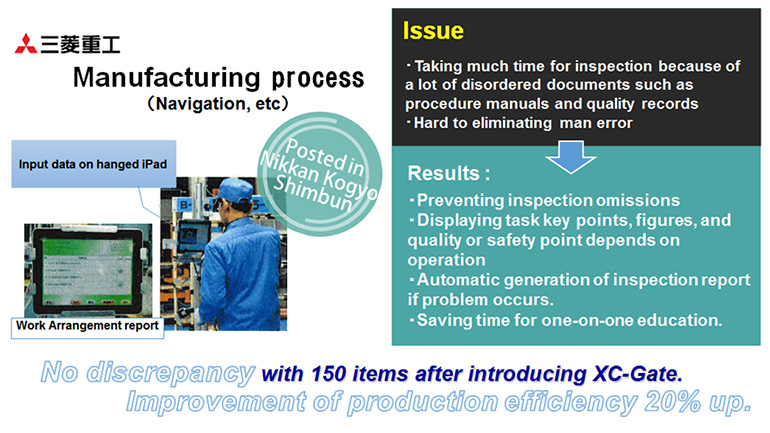 Case1-2 : Inspection process of Mitsubishi manufacturing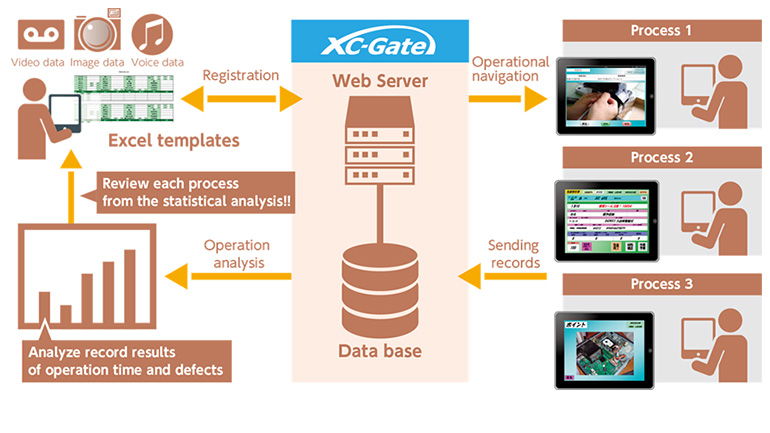 Case2-1 : Visualization of auto paint repairing process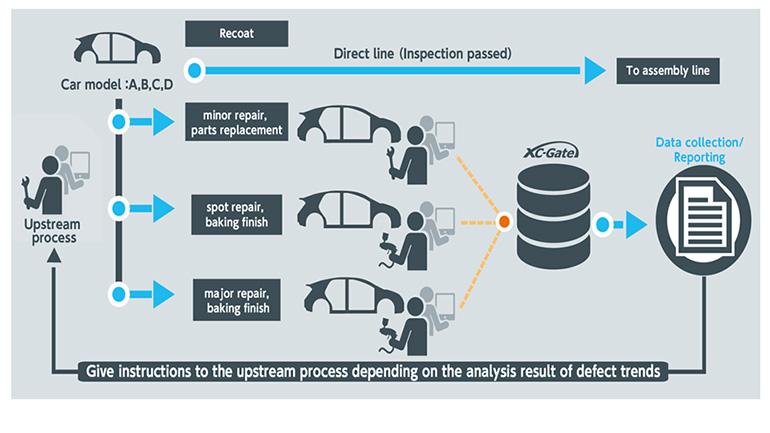 Case2-2 : Visualization of auto paint repairing process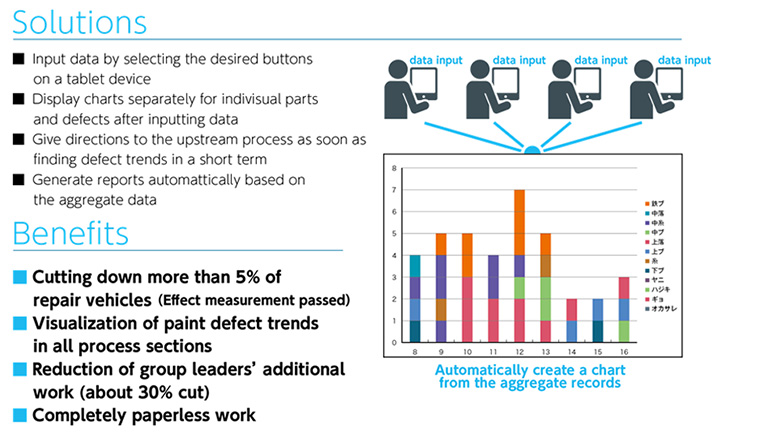 Visualization of mechanical data